I got a chance to go to CanJam SoCal 2021 last weekend. It was really interesting to see products from the leading manufacturers in the sound business as well as seeing and chatting with the audiophiles there that I happened to cross paths with. It was my first CanJam I had gone to, and it was pretty refreshing to hear people talk the audiophile talk that I don't really get to hear in my immediate circle of friends. It was really interesting to just go and experience; I don't get out much, so it was really a personal journey that turned out to be a very pleasant surprise that I had the opportunity to experience in a long while.
I had a bunch of anxiety built up about the event. Not being a frequent traveler, I was a little weary and pessimistic about the idea of the whole trip when it came around the time to go. It's a great thing the whole event went really well; I really enjoyed myself, and like to credit everyone who prepared this event for us, nothing was difficult or confusing, the venue was set up really well, and we were able to go and discover everything companies had to showcase. It was really an eye-opening learning experience; a newness of it to me was like being a kid at a carnival.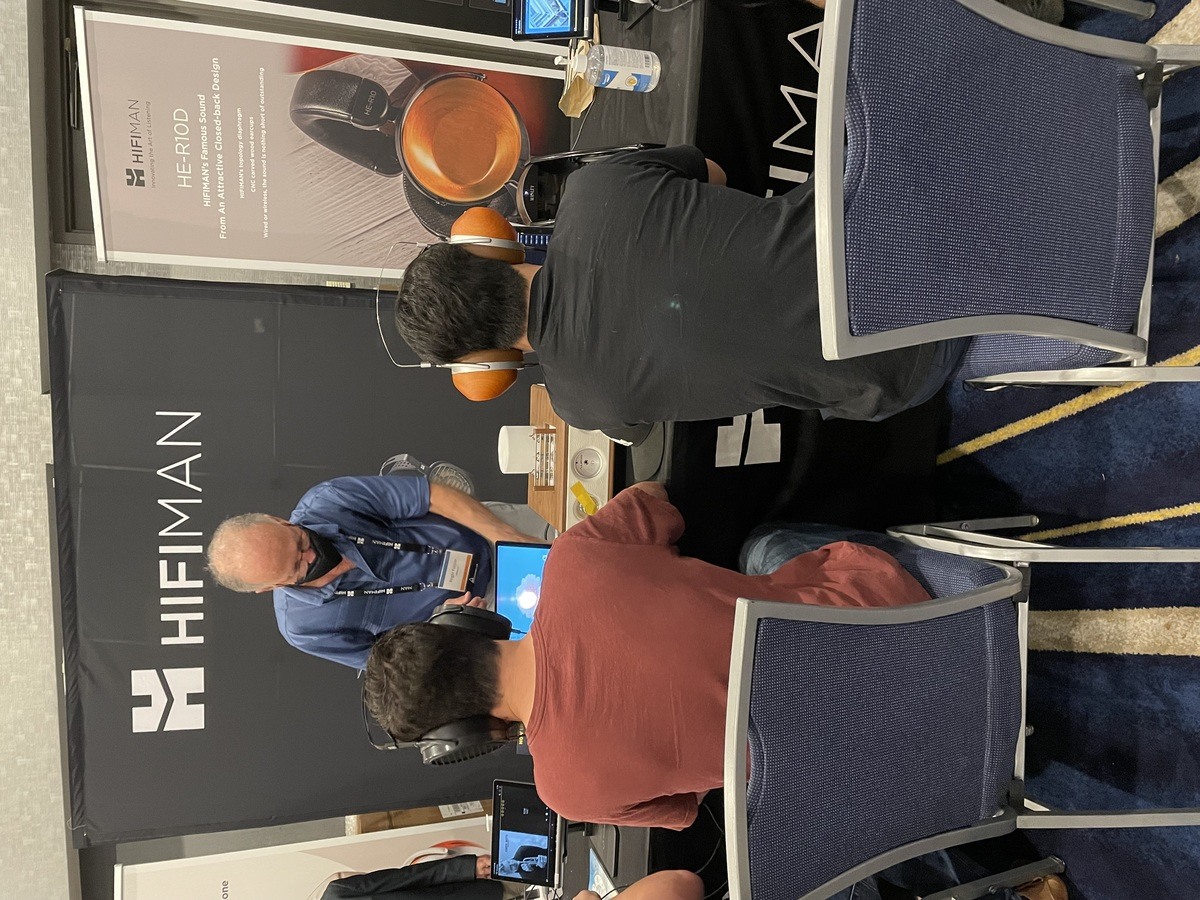 Before I created this website, I thought about just buying products I heard good things about and reviewing them. I hadn't yet discovered what I liked, or even considered what I liked; all I thought about was buying products and giving my opinions on them. I do enjoy many of the products that I end up buying to review, but the CanJam SoCal 2021 event opened my eyes to my preferences, and not merely what I enjoy or admire. And what better event to attend to find out what your preferences are; all products can be demoed, and the availability of ToTL products to try out made it all sweeter!
That being said, I've realized that I have a lot to learn. I am genuinely interested in how companies can produce such dynamic sound signatures that we as consumers can enjoy and love. It wasn't until I went to CanJam SoCal 2021 that I truly discovered how little I knew. Nonetheless, it's all very interesting and exciting; and it seems I've developed a little curiosity into the more technical parts of the hardware that we enjoy.
It was quite amazing actually, I was shocked by what came out of the gear that was showcased at the event; from the Amps, DACs, Headphones, IEM, it was truly wonderful and blew all of my cynical expectations away. You wouldn't believe how close-minded I was about the event, and when I got to experience it, I found out that I was quite pretentious for no good reason.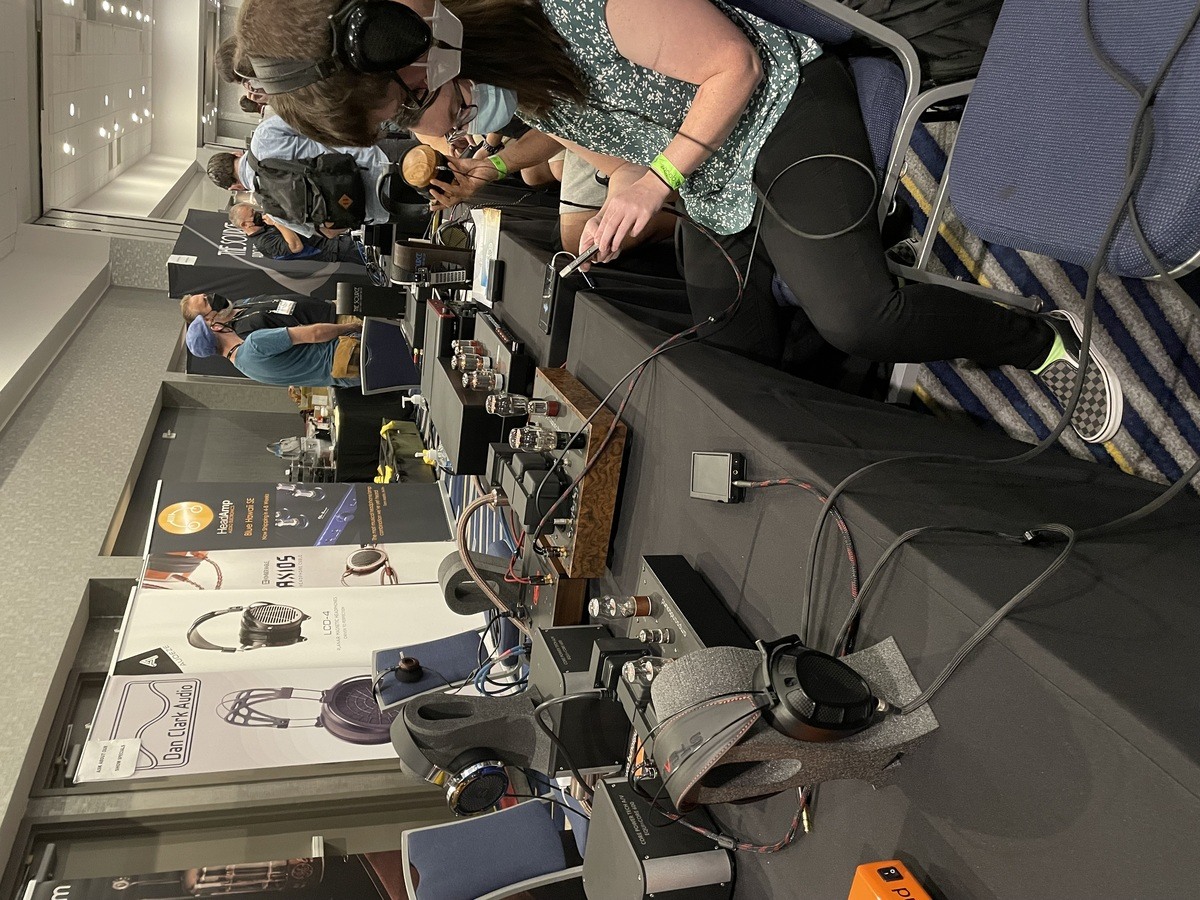 While making my way around CanJam SoCal 2021, I found that a product that really appealed to me was the Kenzie OG Rev 2. There was just something about it with the Dan Clark Audio AEON 2 Noire plugged in that made me think "this is it". It's one of the romantic-sounding combos I had ever listened to, and I admit that I haven't listened to many combinations, but I was pleasantly surprised that such a great sound signature could exist; the Kenzie OG Rev 2 is what I'll be adding to my collection next. The bass was incredible, there was such great extension with the notes, and it gave me the impression of this euphoric and old-school sound.
Another product that surprised and appealed to me was the Blue Hawaii Electrostatic Headphone Amplifier. This was the first time I had the opportunity to listen to an electrostatic headphone amplifier, and I must say that it's a style that I look forward to exploring in the future. I feel like I've been missing out on something and it's just amazing the characteristics of sound that electrostatic amplifiers are capable of. Speaking as a newbie, it sounds as if there's some kind of distortion that somehow registers as a positive to me. The notes seem to be spread, taking on a certain wideness; a little thin but very unique sense of space. I have got to say an amplifier like the Blue Hawaii Electrostatic Headphone Amplifier seems like the type of amplifier that I would love to have in my home for particular evenings; it has such an appealing romantic character about it and a lulling nostalgic effect.
I also had the opportunity to visit some of the In-Ear Monitor booths by vendors such as DUNU, Noble Audio, 64audio, and Empire Ears; I missed the opportunity to visit all In-Ear Monitor booths because I had to catch my flight back home and was pressed for time. I was really surprised at how good they sounded. Though I had relatively short sessions with some of the IEMs, it makes me think about possibly further auditioning a few IEMs to add to my collection; however, I typically listen at home and seldom travel, so it may not be worth it for me. What was interesting to me is that there is such a great diversity of products available for whatever sound signature someone would enjoy; whatever mood you're feeling, there's an IEM for that.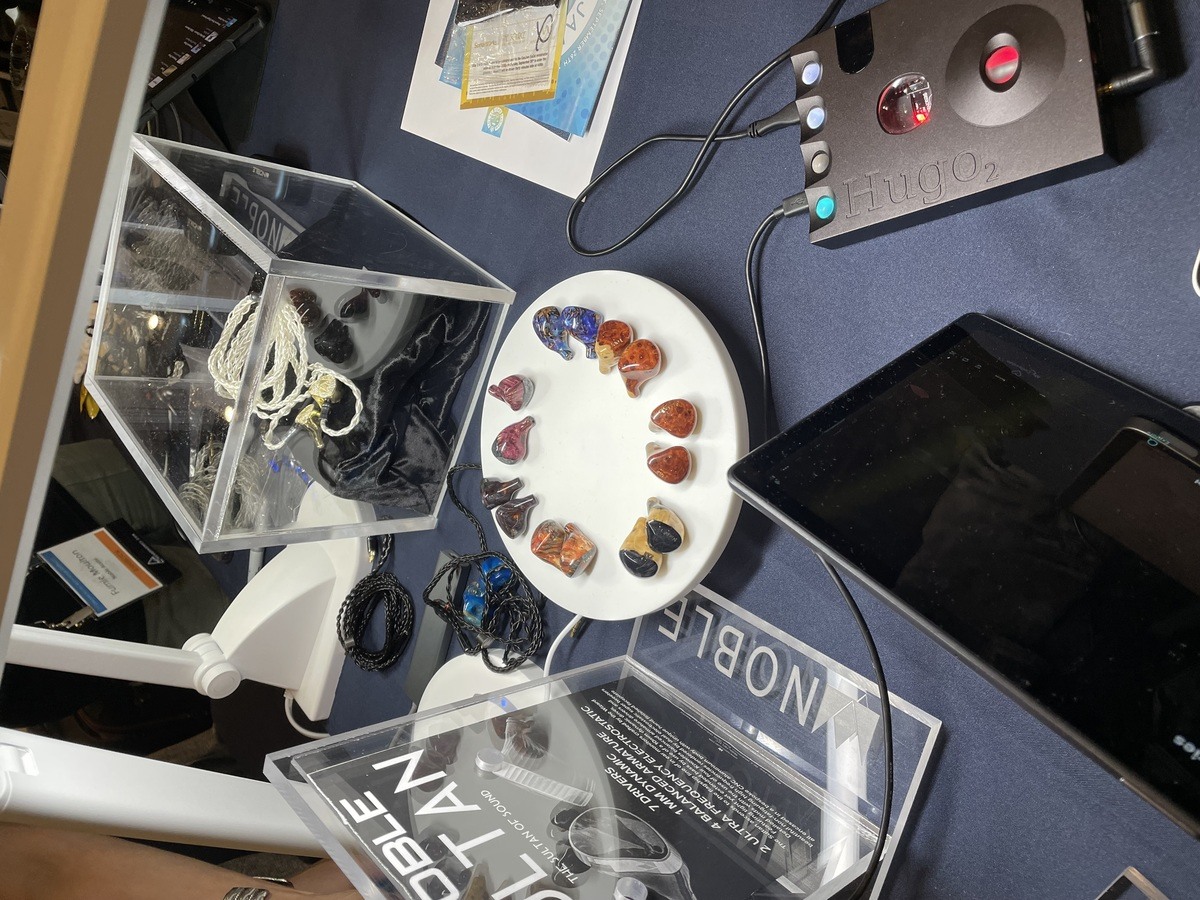 To conclude, I had a lot of fun attending CanJam SoCal 2021. It was a really eye-opening learning experience for me. Because I have limited exposure, the event allowed me to truly understand the dynamic nature of the industry. If I hadn't gone, I would have never found out my preference or style, been introduced to different styles/signatures that I hadn't known I liked and would have had to delay the cure that pretentiousness I had before attending.
One thing that I got from this event is that the audio industry is such an interesting field that makes me want to explore deeper into it. It also gave me a deep appreciation for the hobby and for the brands that develop the products we love. How are the different signatures achievable? What makes a DAC, Amp, Headphone, IEM, sound the way they do? It's intriguing to me, and I feel like the event instilled a new curiosity about the hardware's technical composition. Thank you to all the staff who made CanJam SoCal 2021 possible! I'm very grateful that I was able to attend the amazing CanJam SoCal 2021 Hi-Fi event!