There's some speculation on whether usb audio devices have any effect on the way a DAC sounds. I've been an audiophile for a few years now, and have steadily been searching to find that special gear that brings musical bliss.
After some curiosity and browsing, I decided that I would purchase a usb audio device to review and use. Before I made my decision, I did research on different brands and "tiers" of usb audio products, some of which include the Singxer SU-6 and Audio-GD DI-20HE, and finally settled with the Matrix Audio X-SPDIF 2.
Back in 2017, the Matrix X-SPDIF 2 usb audio device was suggested to me by another audiophile. He also had the Yulong A18 and D18 combo that I currently have, and suggested that I pair it with the Matrix X-SPDIF 2 usb audio device if I really demanded an upgrade.
The Matrix X-SPDIF 2 usb audio device is a product that is designed to avoid loss caused by digital signal protocol conversion. It has a built-in high quality femtosecond clock and FPGA processing unit, and can playback up to 32bit/768kHz PCM audio stream and 1bit/22.4MHz DSD audio stream.
It also comes with the XMOS U208 chip, an 8 core digital signal processing unit, and has powerful multi-core and multi-threaded processing capabilities, the industry's one of the most advanced USB Class 2.0 digital audio solutions.
The FPGA Control Center contains a strong Xilinx Spartan FPGA to assist the XMOS in managing and assigning the clock, processing DoP transcoding and jitter reduction for the IIS port.
It has Audiophile grade Crystal Oscillators, using two Accusilicon high-quality femtosecond clocks as a reference clock source, which work at the state of 44.1kHz, 48lJz, and their multiple sample rates. The FPGA automatically controls the frequency assignment and switching, the femtosecond clock has an independent ultra-low noise LDO power supply.
The power supply units of the Matrix X-SPDIF 2 usb audio device are constructed by multi-level, multi-group low drop outs (LDOs) and solid capacitors, and can filter out superimposed noise from the power supply effectively. All the circuits are powered by low noise or ulti-low noise LDO, which avoids the high frequency switch noise caused by a DC/DC circuit, however, you can also get high quality power from the USB bus.
You can also add an external power supply, and it would disconnect the USB bus power automatically when you connect it.
For the best electromagnetic shielding performance, to minimize the impact of mechanical vibration, the Matrix X-SPDIF 2 usb audio device follows a CNC aluminum chassis design. It's a complicated design process, but ensures the computer can output a high quality digital audio stream.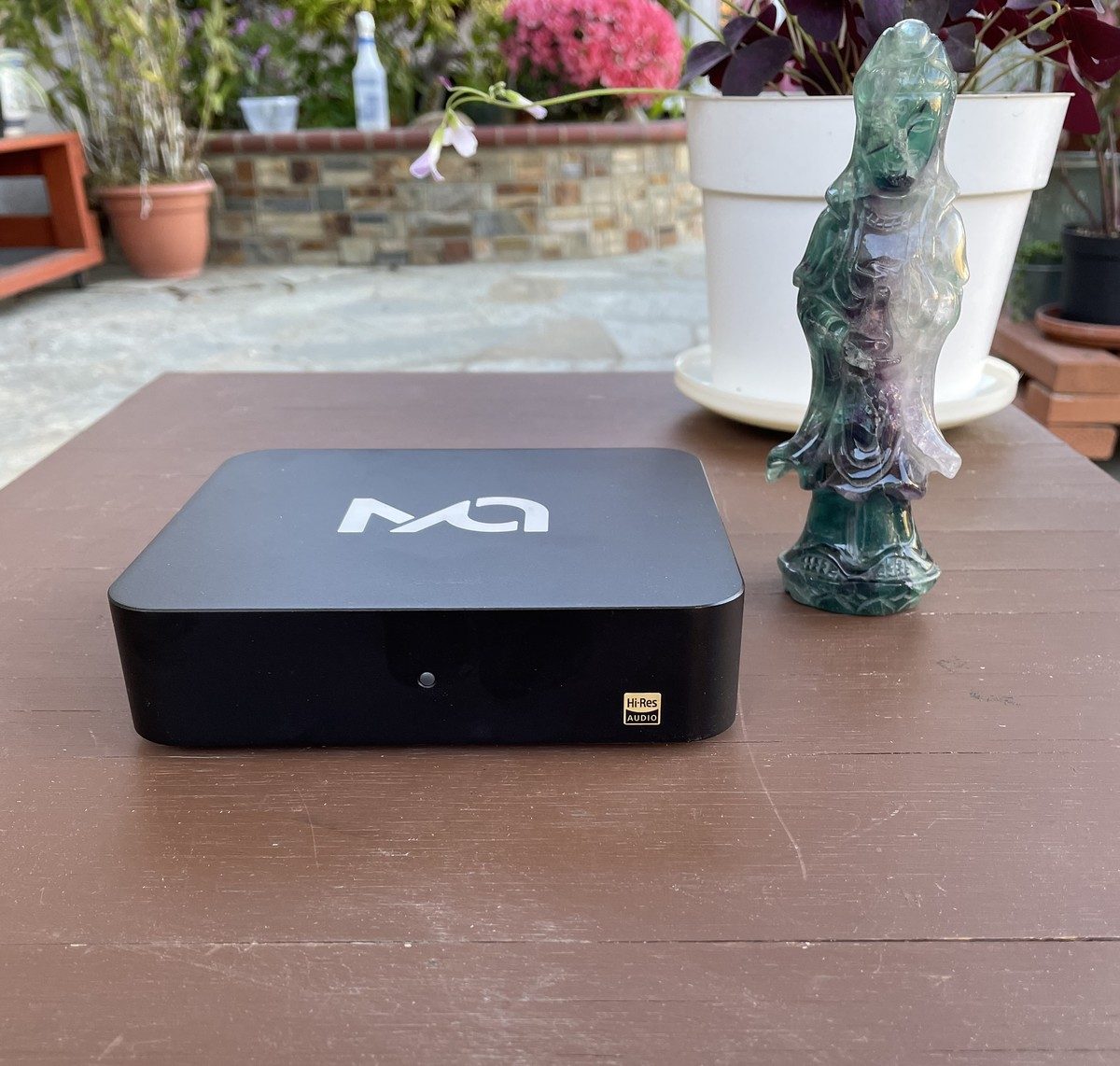 Unboxing the Matrix X-SPDIF 2 usb audio device is an experience in and of itself. It's an exceptionally sturdy unit with a construction that screams "quality". It's solid, and frankly, photos do not convey just how sturdy this unit is. The feel of the build quality fully prepares you for what it brings to the table, the USB to i2S conversion.
It's a pleasant experience first time plugging in the Matrix X-SPDIF 2 usb audio device. Right out of the box, you get a sound that is crisp and clear, without a trace of hindrance in converting the digital audio signal.
The soundstage opens up all of a sudden there is more depth and space. It's noticeable in the whole spectrum. There is a complete sense of transparency in the delivery, and, in a word, it sounds clean.
With its topology and duty to convert USB to i2S, it seems to take away all the noise interference and seems to present a DAC's quality in a more pure form, which ultimately translates to sweeter mids, delicate highs, and more extension across the board.
It manages to draw a more holographic sound, probably due it resolving the signal in a way that makes everything clear: there's less disturbance and therefore nuances are honed in on and made more beautiful.
There is better detail, imaging, and overall focus, while also adding a touch more weightiness. Where there was choppiness and distortion/loss before, the Matrix X-SPDIF 2 usb audio device took over and replaced it with a revealing, "how it should be" sound. The Matrix X-SPDIF usb audio device decidedly added a magic touch, and made everything sound "better".
I used the Audio-GD HE-7 Singularity along with the Yulong D18, and experienced surprisingly obvious improvements in each of the DACs.
I'd recommend the Matrix X-SPDIF 2 usb audio device to anyone looking to improve connection by removing the USB out from the source and converting it to i2S and subsequently taking their sound system one step closer to audio nirvana.
I was a bit skeptical that the technology would do anything substantial to my system, but it really took the inherent qualities in my DACs and presented new baselines of the products, making me a believer in USB to i2S audio technology.
Before purchasing the Matrix X-SPDIF 2 usb audio device, I'd recommend reading my article on the Singxer SU-6, as I feel it offers some improvements over the Matrix X-SPDIF 2.
For those looking for a more warmer sound, I'd recommend the Matrix X-SPDIF 2 over the Singxer SU-6. If I had never purchased the Singxer SU-6, I'd be perfectly content with the Matrix X-SPDIF 2. It's a product that brings audio enjoyment to another level and contends with the Singxer SU-6.
Hats off to the folks at Matrix Audio for making this possible!
Product Link:
Matrix Audio X-SPDIF 2: https://amzn.to/3l41El6